What do Jet Ski Tours, Paddle Boarding and Fly Boarding all have in common? They are best enjoyed while barefoot. The best place to start your bare-footin' Key West fun is, of course, Barefoot Billy's.
A Key West fixture for more than 20 years, Barefoot Billy's wrote the guidebook for all things water filled and enjoyable on the gorgeous blue waters surrounding our island. Fun specialists are ready to assist in choosing just the right adventure for you.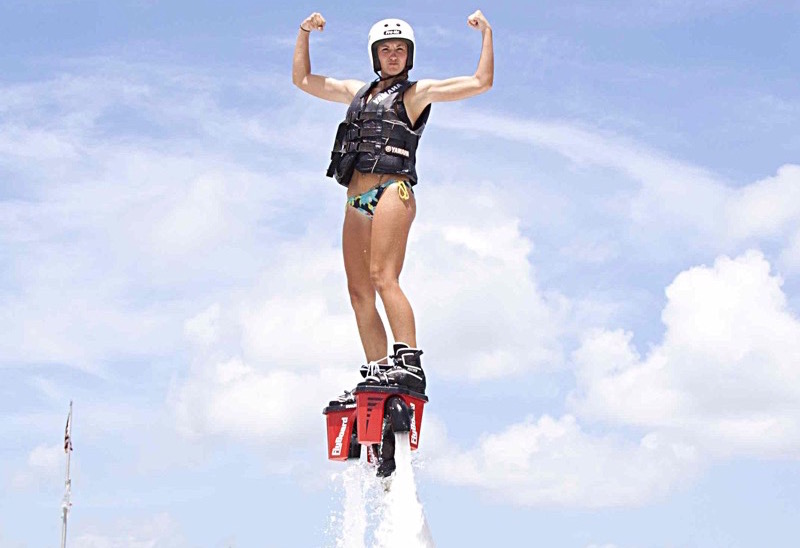 You haven't seen Key West if you haven't been on the water. Don't be trapped on side streets and thoroughfares. Escape to the limitless waves at the helm of your own Waverunner. Feel the wind in your face, the salt water in your hair, and a smile on your lips as you circle the island and discover views you'll never see as a landlubber. No way to get lost at sea with an experienced guide in the lead. Stops along the way bring Key West landmarks up close. Don't be surprised to see fascinating marine life accompanying your tour.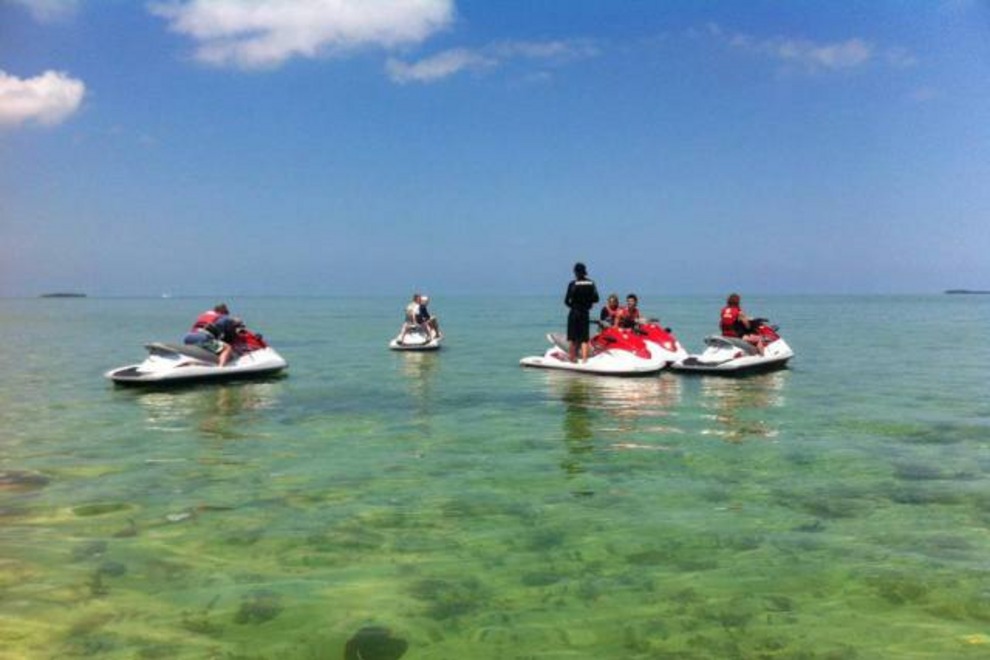 Looking for a tamer adventure? The Dolphin and Snorkeling tour was made for you. Sail backcountry waters of the Gulf on a 40' catamaran to deserted islands for calm water snorkeling. On the way, dolphins, as well as other marine creatures share their habitat with you. Learn about this magical environment from knowledgeable guides offering instruction and information about the ecology of the waters. Return relaxed and refreshed after enjoying the sun on the deck of the Footloose and snacks provided on board.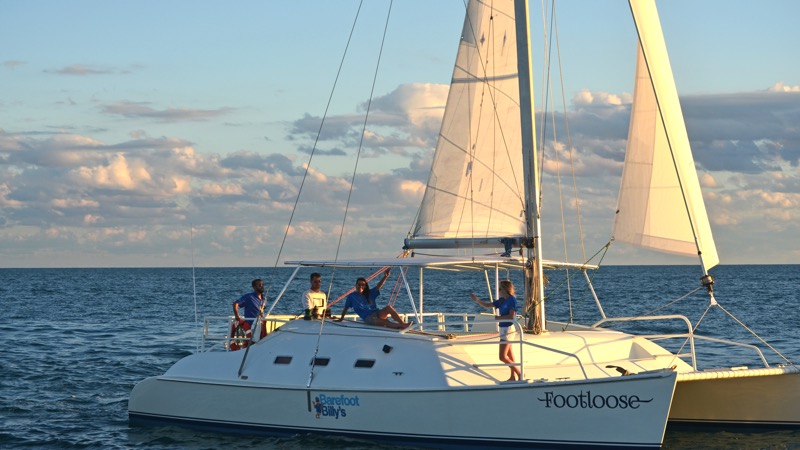 If a day on the water is not enough, book the always amazing Sunset Sail. The comfortable Footloose catamaran skims effortlessly across the golden Gulf as you witness the nightly spectacle only Mother Nature can provide, the famous Key West sunset. Complimentary hors d'oeuvres, featuring Key West Pinks shrimp, and a selection of beverages add to your pleasurable excursion.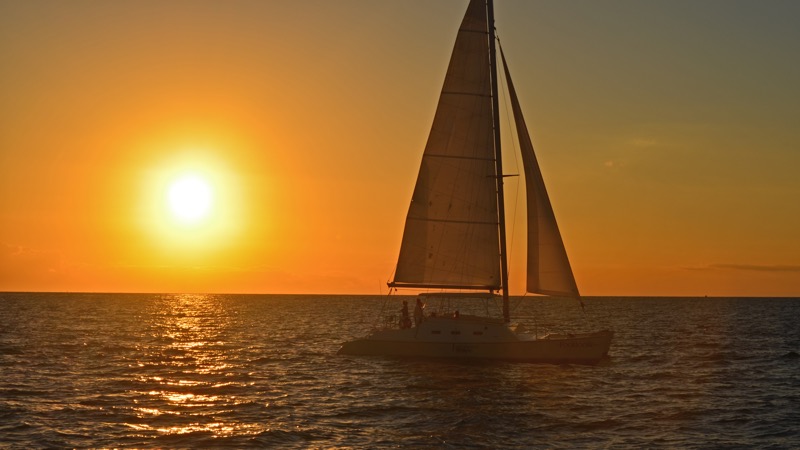 Stay tuned to for the newest addition to the Barefoot Billy's Family of boats, The Seabreeze! The Seabreeze will take up to 40 lucky people on an adventure like no other.  Dolphin watching, snorkeling in the secret waters that only the locals know and other wonderful surprises.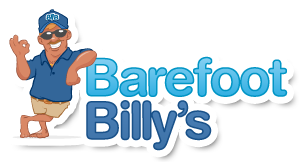 All manner of water conveyances, paddle boards, kayaks, jet skis and Hobie Cats from Barefoot Billy's  will keep you entertained on the clear, turquoise water of our island paradise.  You can find Barefoot Billy's at the Casa Marina Resort, Reach Resort and now at the Southernmost Beach Resort just in front of the Southernmost Beach Cafe.
Take off your shoes. You know who to call.  Call Billy! 305-900-3088
We're Barefootin' – How About You?  www.barefootbilly's.com