If you're not coming to Key West for the food, you're missing out on a unique eating experience. Nothing gives you the taste of the Keys more than a flavorful, fresh fish sandwich. These are our favorites and as soon as you taste them, they will be yours as well.  Here are some of the Best Fish Sandwiches in Key West!
Maybe the reason the Half Shell Raw Bar on the North end of Margaret Street makes our best list at number three is because their very own Fish Market is found right inside. You know you're getting the freshest of the fresh through a long standing partnership with local commercial fishing captains to supply the waterfront Half Shell Raw Bar. Besides being so fresh, their amazing catch of the day fish sandwich is served up lightly breaded and golden brown, Key West style on Cuban Bread with lettuce, tomato and a pickle on the side. Fried Grouper or the Fried Oyster Po Boy are the two best bites on the Key West Bight!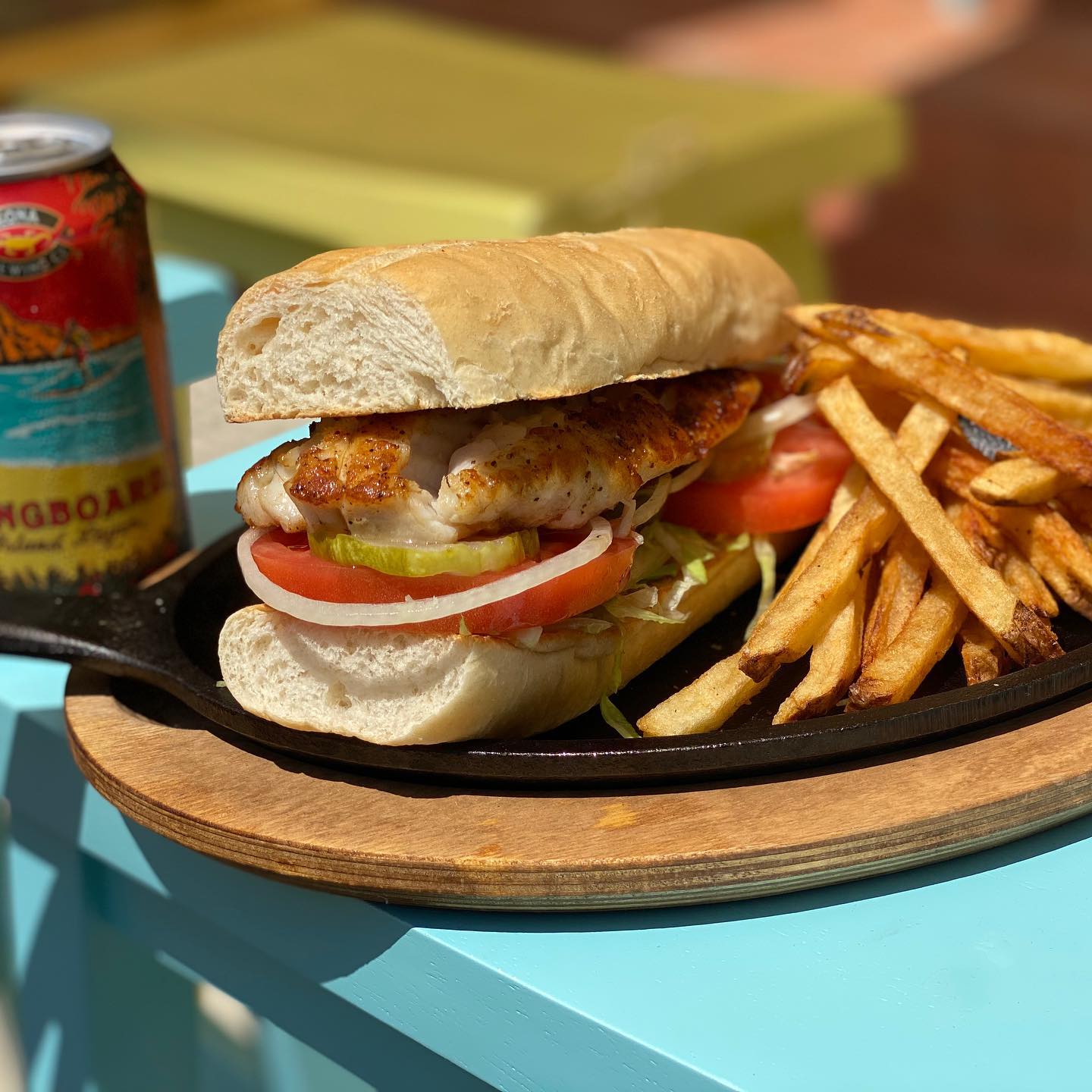 New to the scene is the Stock Rock Cafe at Cow Key Marina on Stock Island. Fun, open air and great food on the water. Try the Grouper Reuben!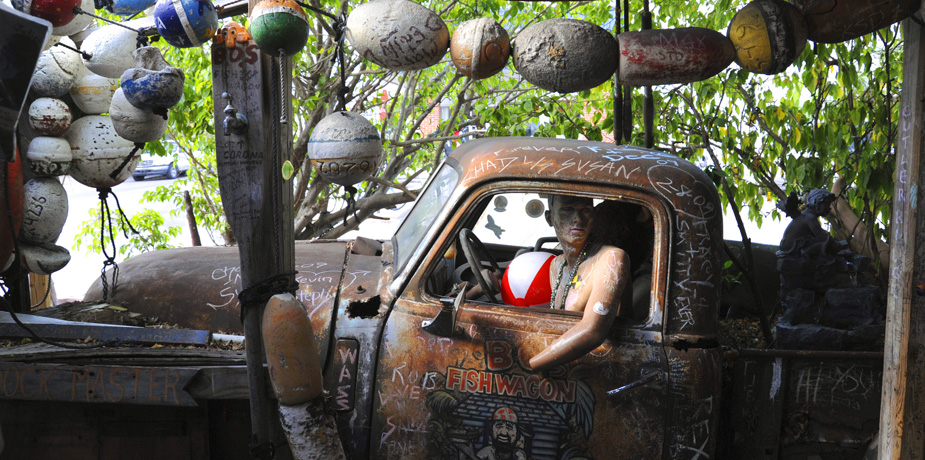 You may miss the inconspicuous looking number two pick in Key West, B.O.'s Fish Wagon, and that would be a huge mistake. Look for an old, rusted out pickup truck at the corner of William and Caroline Streets as your landmark for an unforgettable fish sandwich. The Seawich, as it's called, is a handful of their famous fresh Grouper prepared grilled or fried with black beans and rice. B.O. (Buddy Owen) is serving up the essence of laid back Key West comfort food in this casual open air shack. As they say, "If it looks like fish and it smells like fish, it ain't fresh."
Hurricane Hole Marina at the south edge of the Cow Key Bridge approaching Key West. This waterfront location of the Hurricane Hole Bar & Grill is a favorite of locals and visitors arriving by boat, bike or car. Fresh fish caught by local fisherman is the house specialty here. The tasty fish sandwich is offered fried, blackened, grilled, panko or cornbread encrusted, served on toasted Kaiser roll, served with hand cut fries. Watch the boats in the harbor from dockside outdoor dining or choose the upstairs view for air conditioned comfort.  Always go with the fresh catch over Mahi.
It may take you awhile to find our number one pick on nearby Stock Island, but once you discover the Hogfish Bar & Grill, this fish sandwich will lure you back again and again. The house specialty, fried Hogfish is a Key West delicacy because it is not fished in the conventional way, but must be caught by local divers. The One & Only World-Famous "KILLER" Hog Fish sandwich is built with this delicious, light fish, served up on fresh Cuban bread, smothered with Swiss cheese, onions and mushrooms and accompanied by slaw, fries or salad. Eating the "best" under the mammoth Hogfish tiki hut at the water's edge is our number one way to enjoy our number one pick. See you there!
There are many more places on the island that serve fish sandwich's, most of them are Mahi which is fine but Yellowtail, Hog Fish and Grouper are best! When all else fails, the ole Filet o Fish will have to suffice!