Imagine an enchanting place with sparkling gems, shimmering gold and shining silver. You are surrounded with centuries of historical artifacts, chronicling astonishing stories of riches lost at sea and ancient fortunes found. You have discovered a magnificent treasure trove on the island of Key West!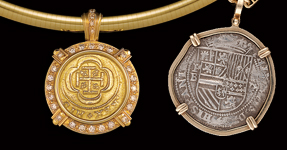 From the moment you enter the showplace Treasure Store you become a witness to the rich history of sunken treasure in the Florida Keys that has captivated wealth seekers for decades. No one had more drive and determination to find the mother lode from the 1622 sunken Spanish galleon, the Atocha than Mel Fisher and his team of scavengers. His quest was rewarded in 1985 by an amazing discovery of silver, gold and jewels.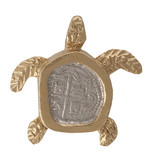 Today you can experience a glimpse of Fisher's cherished prize cache, represented by authentic shipwreck treasure on display and one-of-a-kind treasure jewelry. The Shipwreck Jewelry Collection includes authentic Atocha silver coins set in 14K gold, some with accents of diamonds, emeralds or pearls. The singular beauty of each pendant creates a striking accessory piece as well as being a valuable part of Keys history.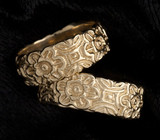 Re-creation coins, crafted from silver bars found from the shipwreck, capture the detail of the original pieces in unique and timeless settings. Select from fascinating pendants, rings, bracelets, earrings, and cuff links designed with 14K gold mounts to enhance each stunning creation.
The Fisher Family Collection combines original silver or gold salvaged from the Atocha with richly hued gem stones, emeralds, and amethyst to replicate many of the treasured rings and pendants found. The variety of traditional cross shaped pendants is amazing!
If jewelry is not your style, Mel Fisher's Treasures  on Duval includes other collectable historical relics; a musket ball, spike or pottery chard are all authentic pieces of history you will long treasure. Be sure to add a book or two detailing the history of the quest and the fascinating history of Keys shipwrecks and plunder.
"Today's the Day" was Mel Fisher's motivating call each day as he and the crew set out on their quest. Visit Mel Fisher's Treasures at two locations, 200 Greene Street as well as 613 Duval Street.
Understand his fascination and join in on his legendary enthusiasm and make today YOUR day to share in the treasure!
Mel Fisher's Treasures Can Be Yours!