Sarabeth's, nestled in a leafy part of Simonton Street downtown Key West, isn't letting the pandemic make a meal out of its specialty fried chicken.Comfort and quality are ensured with round the clock sanitation and spacious seating for diners to enjoy the contemporary menu while waited on by the attentive staff.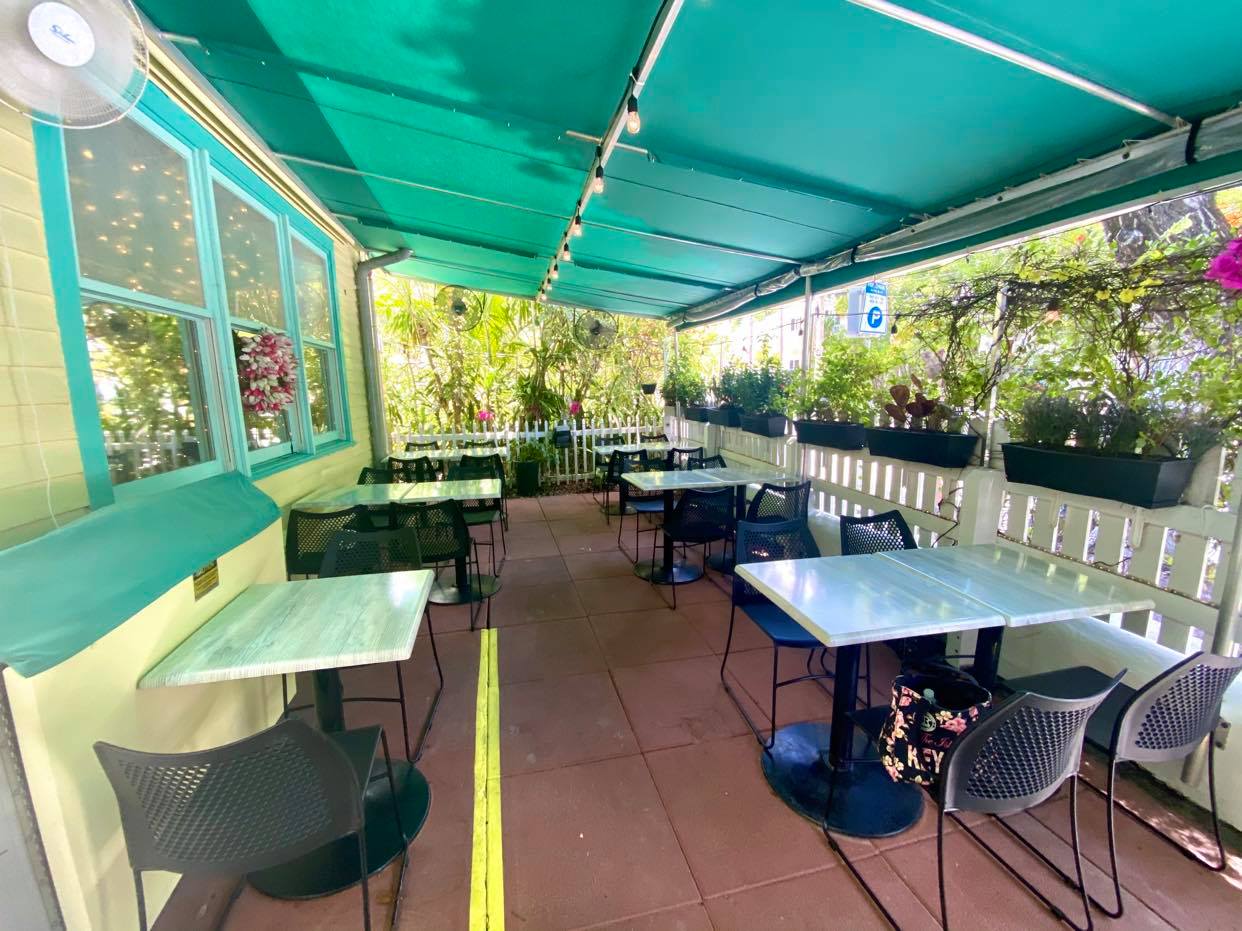 This serene cafe at the corner of Southard and Simonton has undergone something of a facelift under new owners Ann and Jonathan Jonas. The indoor dining room is Cape Cod meets Key West with its vaulted ceilings, restrained nautical references, and crisp blue white palette. Meanwhile, the courtyard tables favor those willing to be misted under the summer sun.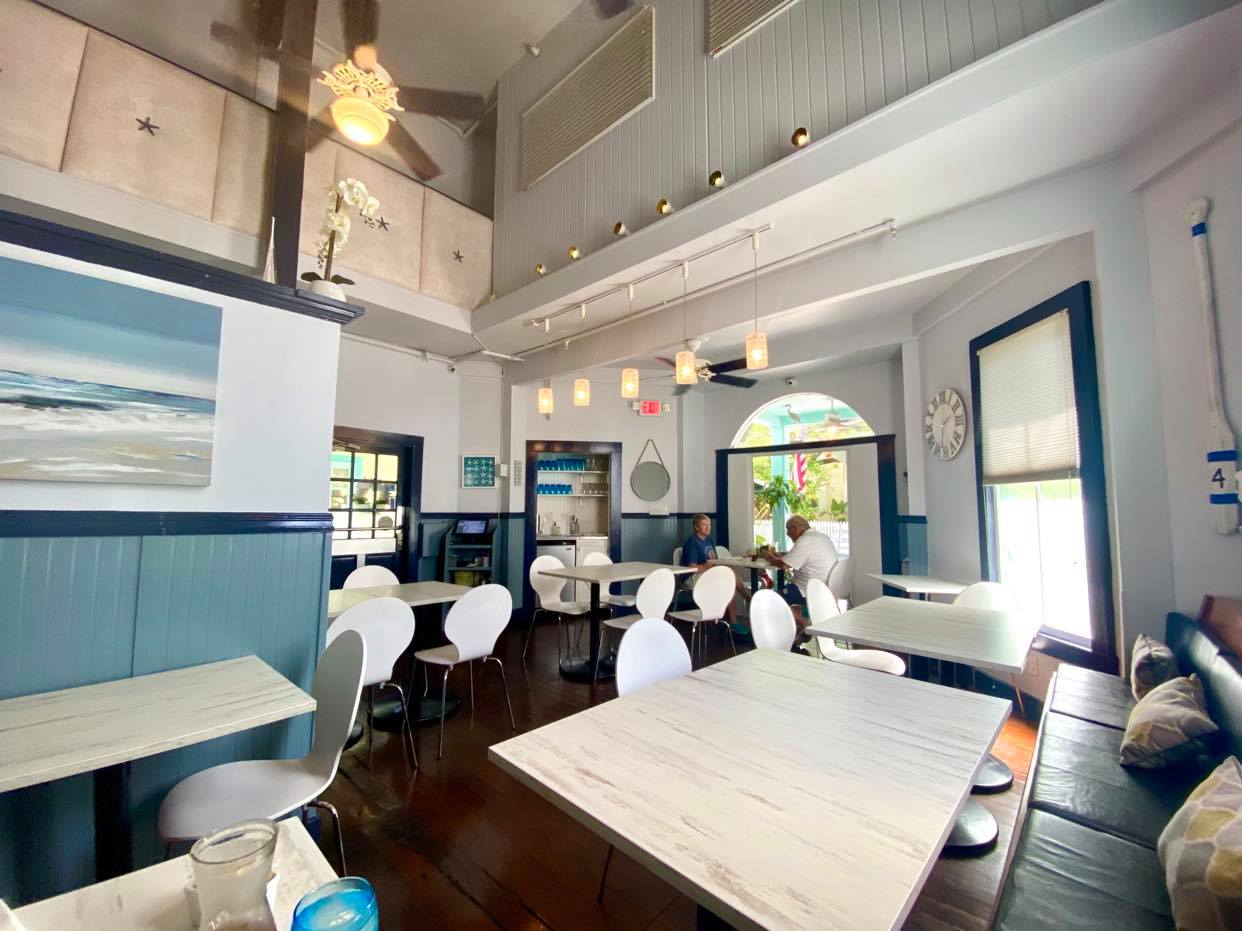 The abridged daytime menu offers staples such as smoked Atlantic salmon and tenderly battered crispy calamari. While local favorites include lemon ricotta pancakes and, of course, Sarabeth's signature Buttermilk Fried Chicken Breast Sandwich.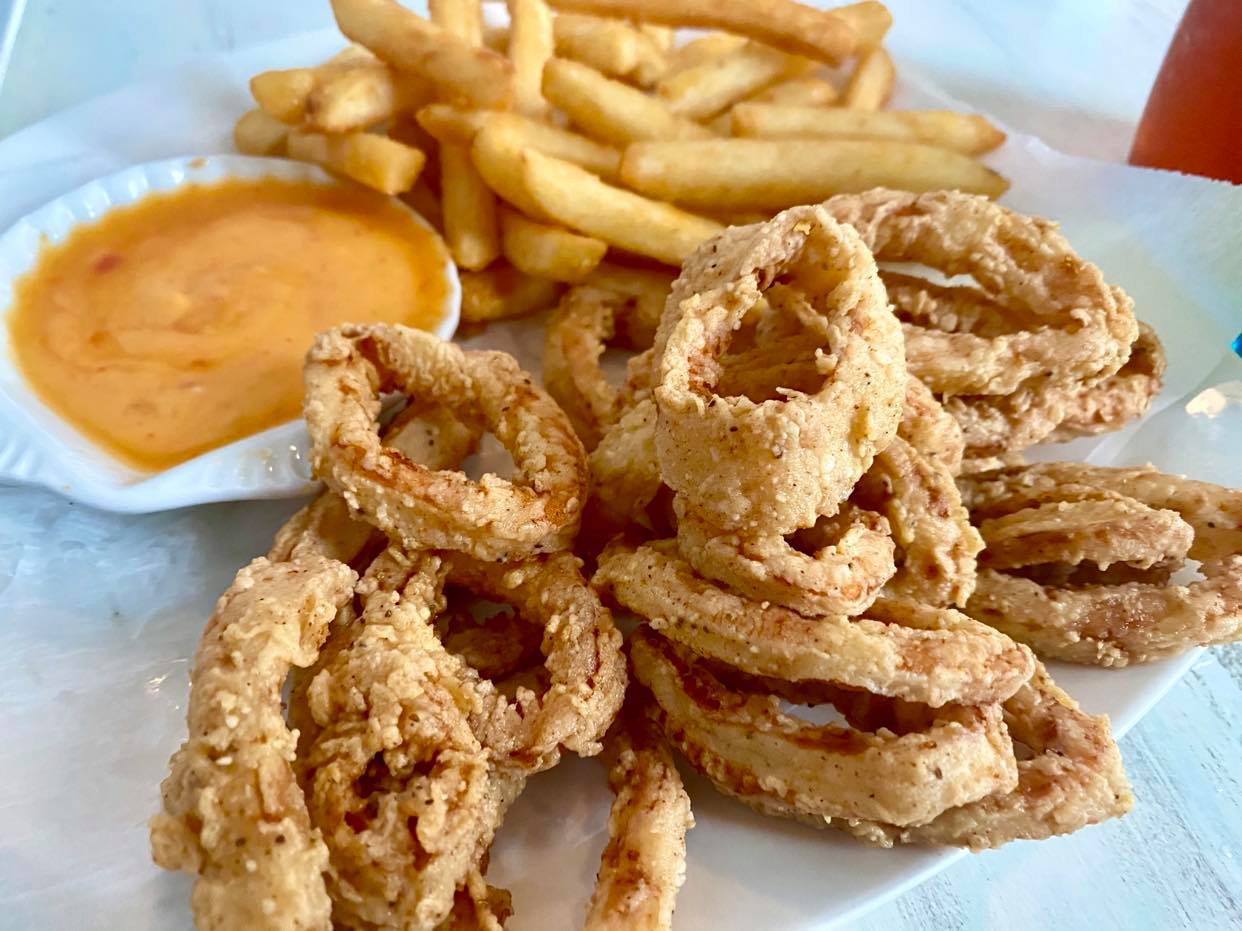 This previously once-a-week indulgence is now available Tuesday through Sunday! And, yes. You absolutely can taste the buttermilk and will want to add this to your gastronomic checklist of all Key West things fried!
4TH OF JULY DINNER SPECIAL: Friday & Saturday night, 6-9PM, 3 course meal for $42!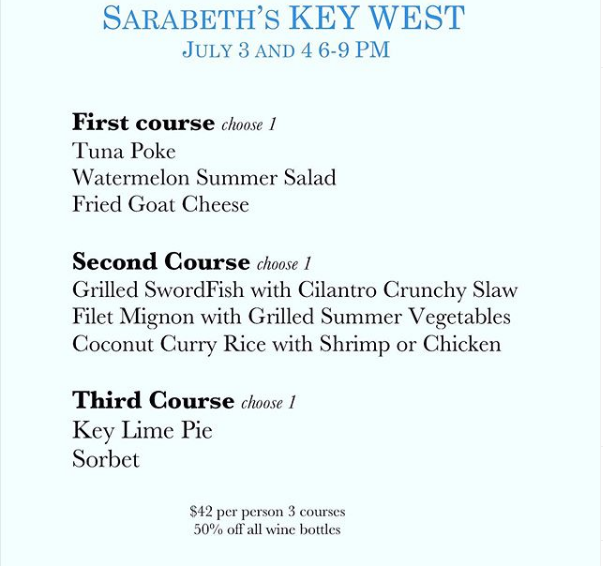 So, mask up. Walk in (no reservations required). And take a seat at the "new" and revamped Sarabeth's.
530 Simonton Street, Open 8-2 Tuesday-Sunday Closed Monday Dine in or Take out. 305-293-8181