Executive Chef Maria Manso, Sous Chef Ivan Dobrev, and our host for the evening, Andre, emphasized the changing nature of cuisine.  Each new season heralds a menu overhaul.  Each dish ushers in a multicultural fusion of flavor.  Each sunset at the Pier House Resort & Spa's iconic One Duval ocean view restaurant creates a new experience.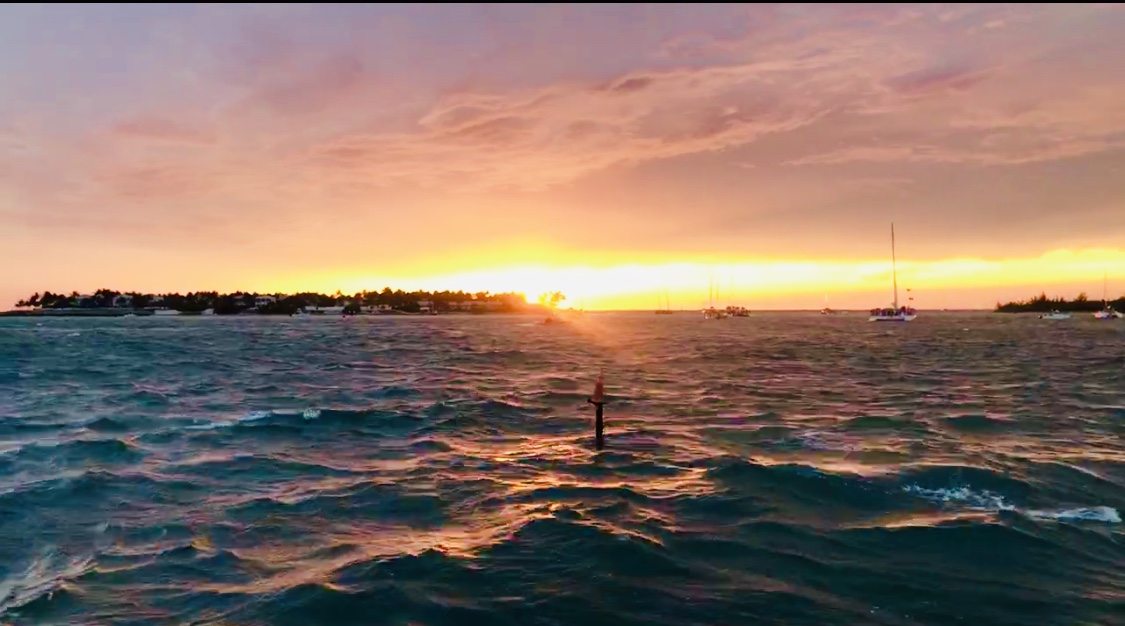 And what a sunset it was! Shortly after being seated our host was quick to point out that a number of guests were flocking to see the evening's furiously red and gold sky as the sun dipped below the nearby island.  It was impossible to evade the countless photographs and videos that flooded social media later that evening.  "The best sunset of the year," remarked many.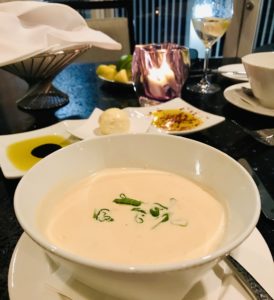 The sunset experience lasted for close to a half hour.  The food would last much longer.  The — thankfully — white based conch chowder was creamy with a subtle note of Sherry.  A great hack to enhance the bread basket involved us buttering the individual rolls then dunking them into the rich, velvety chowder.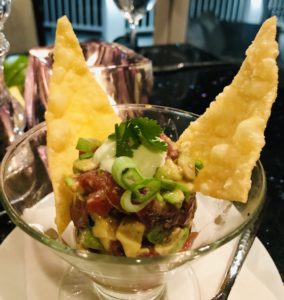 As with all the dishes that evening, the Tuna Poke was perfectly timed to be presented right after we finished our soups.  The perfectly diced avocado complimented the silkiness of the fresh tuna.  Great selection for your trendy Keto diet.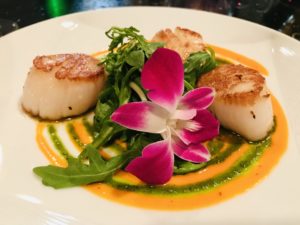 The Seared Sea Scallops were cooked to that sweet spot, tender and delicate. The scallops were one of the most outstanding choices of the night.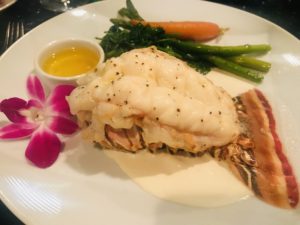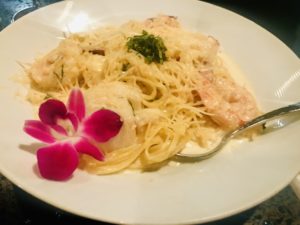 Enter the main courses.  The 7oz. Spiny Lobster Tail, ready to be parted from its shell, was another tender addition to the courses.  The melted butter and citrus cream sauce enhanced each other as the succulent  selection absorbed the just right amount.  The Seafood Linguini arrived with a medley of generously sized Key West Pink Shrimp, medallions of lobster, and more of those fantastic jumbo sea scallops.  Its white wine cream sauce wonderfully paired with the sumptuous pasta combination.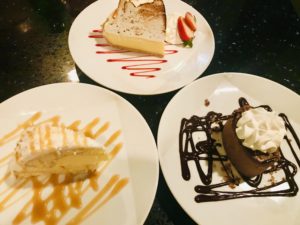 But could these dieting dinner guests hold out for dessert? It wasn't that late yet so of course the answer was a resounding yes.  Of the three delights brought out to the table, One Duval's in-house Key Lime Pie was the highlight.  Yellow, not green, and with a perfectly coiffed head of toasted meringue, the not too tart offering was a fantastic way to cap off our now bloated adventures.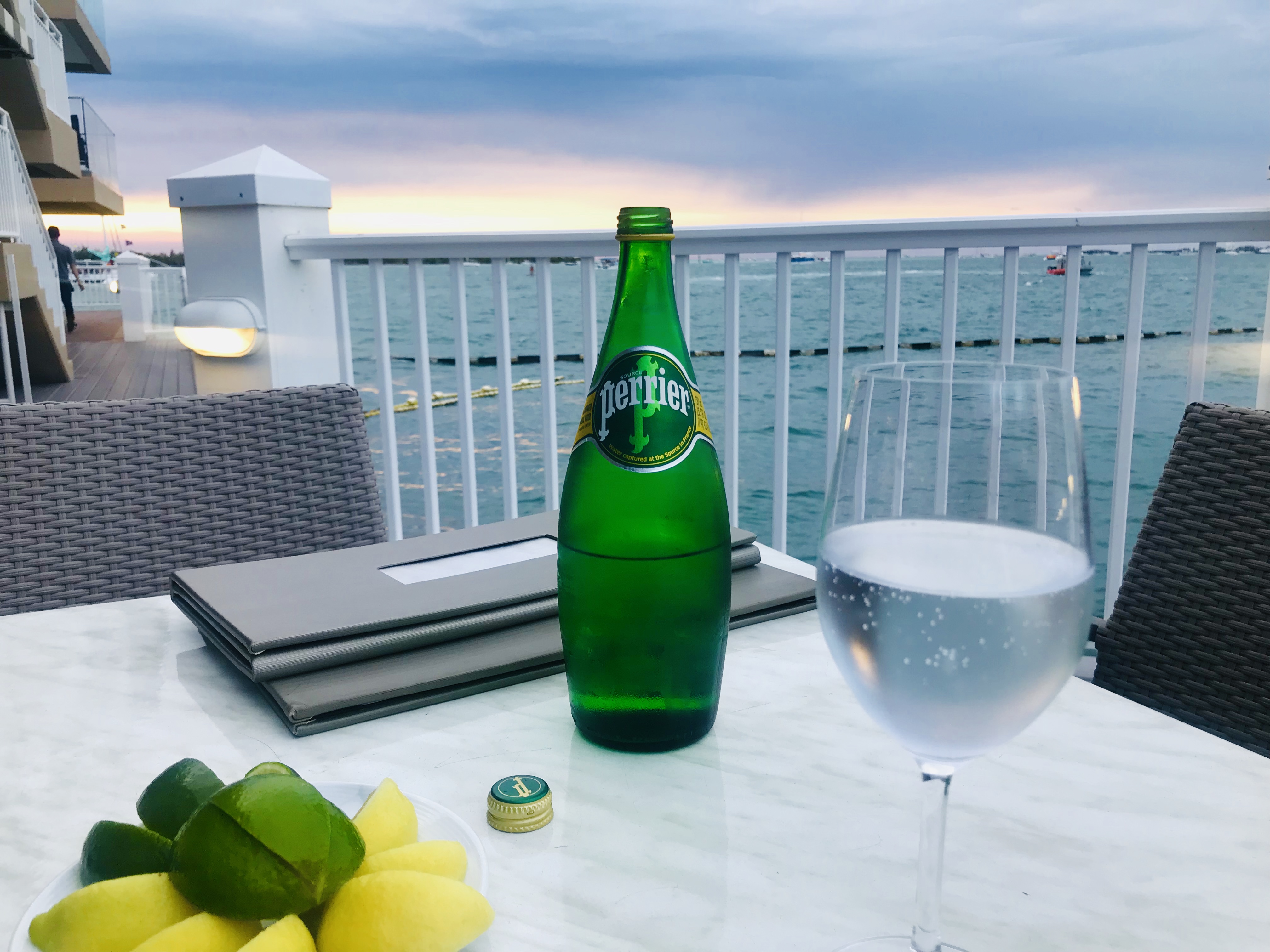 Rest assured, as we made our way through the contemporary chic indoor dining area out to the restaurants more relaxed outdoor setting, there were several take home boxes in tow.