Traveling to Key West is best when you can stay longer.  But, where are the best places to stay if you want a kitchen? Or your own bedroom? Or a living room? When you are staying for more than three days or traveling with multiple people it's best to find a vacation rental, condo or suite.  When you have a kitchen, you can do some entertaining, cooking and even refrigerate your leftovers from dinner.  Here are our TOP FIVE places in Key West for extended stays, family vacation or traveling with other couples.
ONE: Key West Harbour is it's own private beach club. Located on Stock Island, Key West Harbour is a world unto it's own. The property boasts two, 2-bedroom suites that can be broken up into 4 one bedrooms as well. These condos are facing the water and beautifully decorated. This is really a best kept secret so don't go telling everyone. The suites are right next to the pool which is facing  the Atlantic ocean.  There is a private beach, fitness room and fantastic restaurant serving really great food. You can sit out on the balcony enjoying drinks and the best Conch Fritters while watching the boats as they sail into the Harbor. This is also a FANTASTIC place for a wedding, family reunion or corporate event out on the peninsula.  Key West Harbour won TOP TEN All Around Marina in the 2015 Boater's Choice Award sponsored by marinas.com.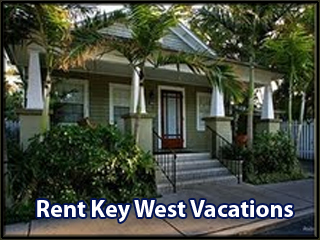 TWO: Rent Key West Vacations is a very reputable, locally owned Vacation Rental Company.   They are trustworthy and professional and have a ton of excellent homes, condos and cottages available by the week or by the month. Do a search on their web site to see all of the different options for your needs. It's really important to go through a local company when booking a vacation rental. I can't stress this enough.
THREE: Coconut Beach Resort is both a high-end beachfront resort as well as one of the best places you could own a week timeshare. Nestled in a quaint neighborhood on the Atlantic Ocean, Coconut Beach has studios, one and two bedroom condo's and all of the amenities of home with exceptional service and a view that can't be beat. This resort has a secret door out by the pool that enters onto Louie's Backyard Afterdeck, just the best place in town for a five star dinner or nightcap on the ocean under the stars! Again, another best kept secret and you can thank me later.
FOUR: Santa Maria Suites is one of the places that I think is the best for couples traveling together. Whether it's with friends or In-Laws, Santa Maria Suites is the perfect place. They have two-bedroom condo's that have a king or queen in each bedroom and each bedroom has it's own bathroom. The décor is beautiful, with a high end Zen-like feel to it. The full sized kitchen even has a wine chiller! With patios that lead out to the two pools, free smoothies all day and muffins delivered to your room each night, Santa Maria leads the pack on fantastic amenities and service. They also have an on site restaurant which just happens to be my TOP PICK for sushi! Ambrosia Sushi Restaurant and Saki Bar is open for lunch and dinner 7 days a week.  Santa Maria is located just one block from Duval.
FIVE: Key West Vacation Rentals is another locally owned company that you can trust. They have so many different properties and you can almost always find something with them if you are having a tough time with hotel availability. They rent by the night, week or month and also operate a couple of B & B's and condo complexes as well as some huge properties that would be SO AWESOME for a wedding or family reunion. Be sure to check their web site for specials and services. They even have a free shuttle! These guys are pros and I totally recommend them.
I hope this blog has been super-helpful for you in planning your trip to Key West. Be sure to check out this page for more details and links to the properties: www.keywestfinest.com